In the past 2 years we have not been able to connect in-person as much as we would have liked. However, we have continued to reach out to our members and community, in all other ways. December 2021 was our first time back at the Latvian Society in Philadelphia for their Holiday Fair. It was wonderful to see some familiar faces again!
Where To Meet Us
You can find LRFA at Latvian festivals and the Philadelphia Latvian Society. We come prepared and ready to answer your questions, sign you up for LRFA membership, or just chat and make new friends.
2021 Holiday Fair at The Latvian Society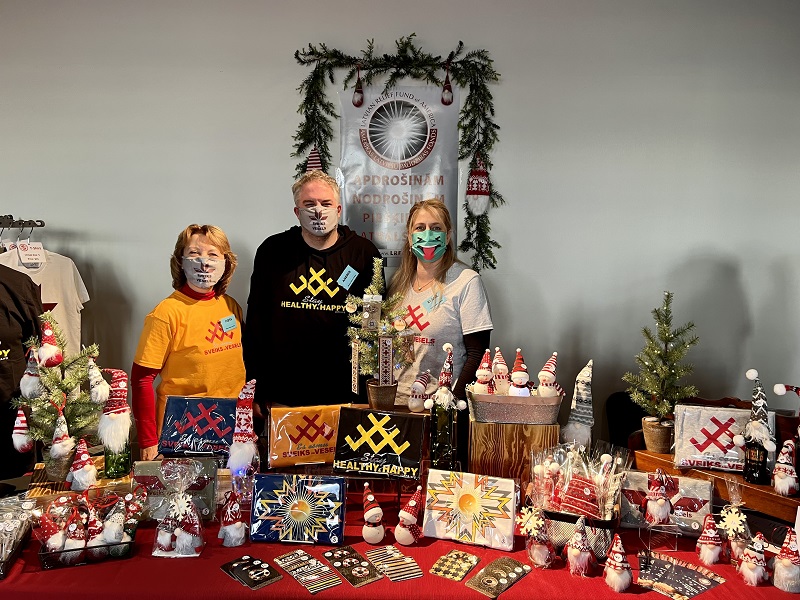 2018 Holiday Fair at The Latvian Society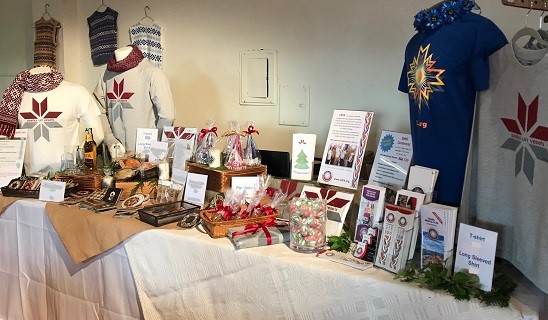 As part of Philadelphia Latvian community, we were very happy to participate in the Latvian Society's annual Holiday Fair & Market. LRFA has proudly supported this historic Latvian organization since the beginning. We look forward to many more years of partnership.
2018 Baltic Boston Centennial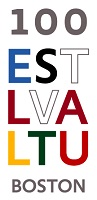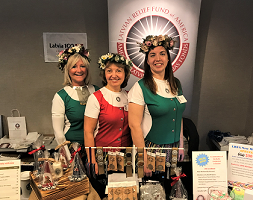 On November 18th, 2018, Latvians all over the world celebrated Latvia's 100 years of independence. In the capital city of Riga, the celebration began on with a parade and laying of flowers at the Freedom Monument with participation of the President of Latvia and other important government officials. In the evening, after many concerts and performances, the celebration ended with magnificent fireworks over the Daugava River.
It is with honor and pride that we at LRFA celebrate this year with our sister Baltic countries, Estonia and Lithuania! As part of this year-long celebration, LRFA participated in the Baltic Boston Centennial Celebration.
2017 Baltimore Latvian Song Festival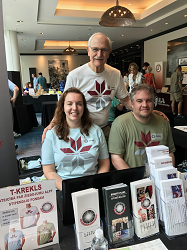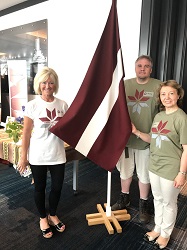 In the summer of 2017, we enjoyed attending the XIV Latvian Song & Dance Festival in Baltimore, MD, over the fourth of July weekend. This was the first time in many years that the US festival was held on the East Coast and we loved seeing so many familiar faces from both near and far!
2015 Latvian Song Festival
In 2015, we attended the West Coast Latvian Song Festival in San Jose, CA and enjoyed the wonderful music and folk dance performances. These Latvian events are a unique opportunity make friends from all over the country (and even further). We welcomed new and old LRFA members with a special thank you gift and received many donations to our Scholarship Fund.